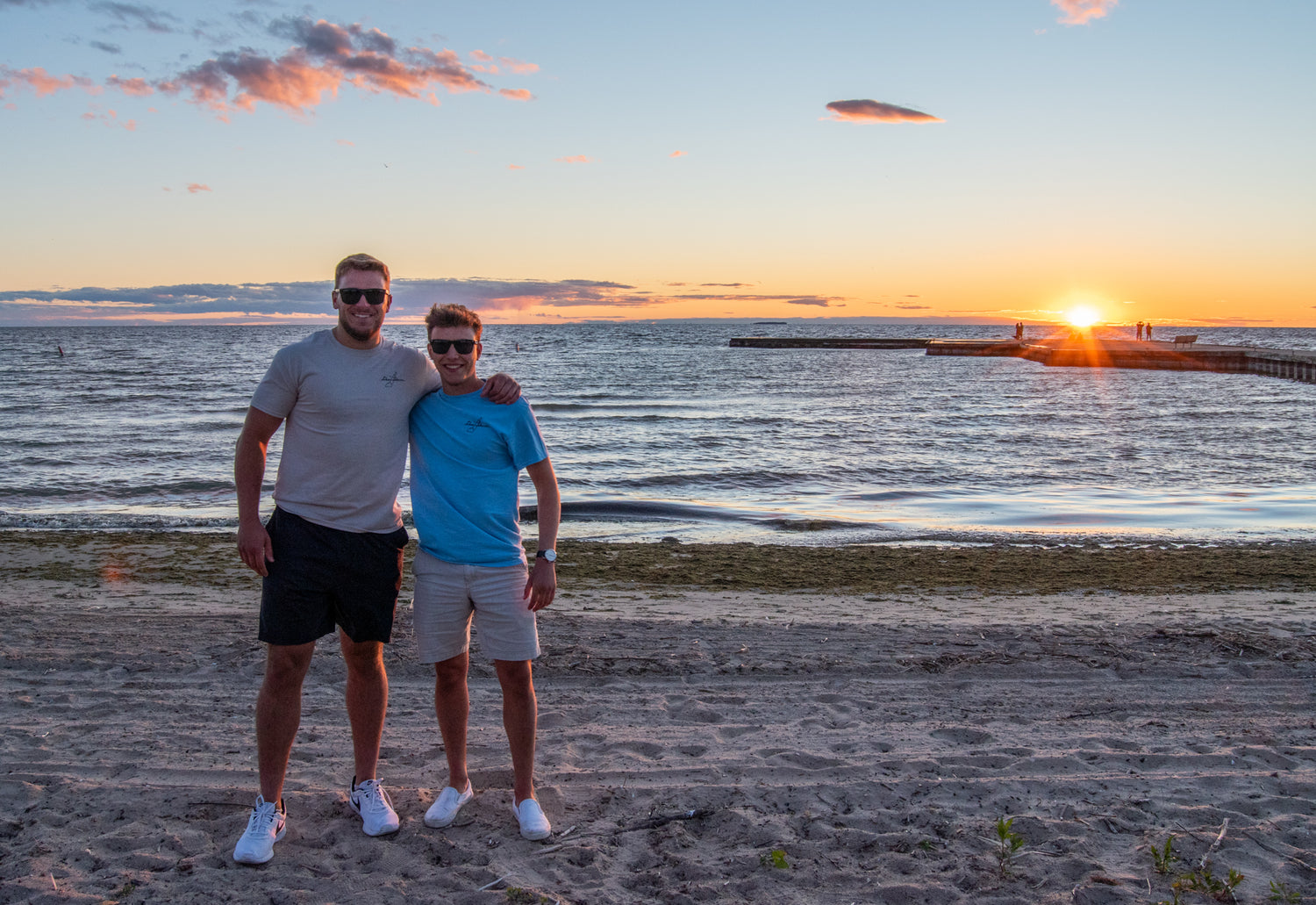 OUR STORY
Door Born is the product of two Door County raised young men combining their love of Door County with their graphic design, photography, and craftsmanship abilities. While both attending UW-Stout, the idea of Door Born was sparked. The lack of authentic and originally designed Door County clothing was seen as a huge opportunity for creating a small business.  
Door Born's mission is to produce quality products that capture the aura Door County emits, the same feeling that has brought people into Door County for generations past and for generations to come.
WHAT IT MEANS
Door Born LLC is a lifestyle brand inspired by the natural beauty of Door County, Wisconsin. Door Born offers products that capture the essence of Door County, from its people to its places, moments, and memories.
You don't have to be born in Door County to be Door Born. You can be a first-time tourist, an "I've been coming up here for years," Door County fanatic, or one of the lucky ones who has called Door County home their whole life.
All who love Door County are Door Born.
GOOD TIMES

GREAT PEOPLE

FAVORITE MEMORIES
WHAT THE FUTURE HOLDS
Door Born plans to grow in size and product offerings. Door Born's
self-imposed 1% "For The County" tax uses 1% of our sales to provide support to social
and environmental efforts that promote sustained health in Door County. We pledge to give back to the County and community that has given us so much.