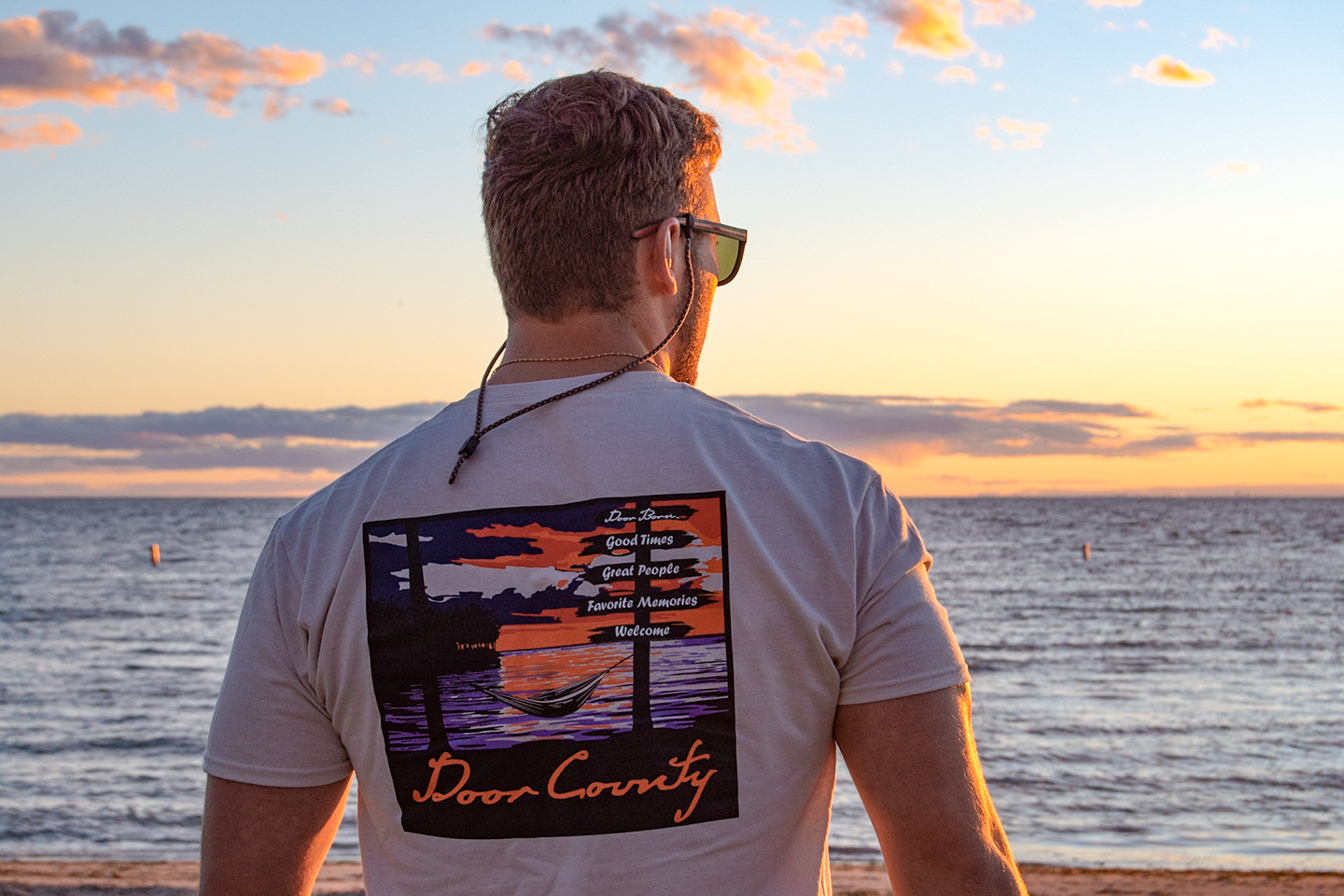 WHAT DOES IT MEAN TO BE DOOR BORN?
You don't have to be born in Door County, Wisconsin to be Door Born.
Click the link to learn more.
LEARN OUR STORY
New Product - Solar Long Sleeve Shirts!
Door Born is proud to offer its latest line of clothing, Solar Sun Shirts. These shirts are available in many different colors, styles, and options such as hooded and non-hooded. Protect your skin with UPF 50+ rating while remaining cool and dry from the moisture-wicking performance polyester. You won't have to worry about our one-of-a-kind designs fading away or breaking down, as our dye sublimation process embeds the ink into the fabric instead of simply depositing it on top of the garment. These shirts are the perfect choice while enjoying your time outdoors under the sun.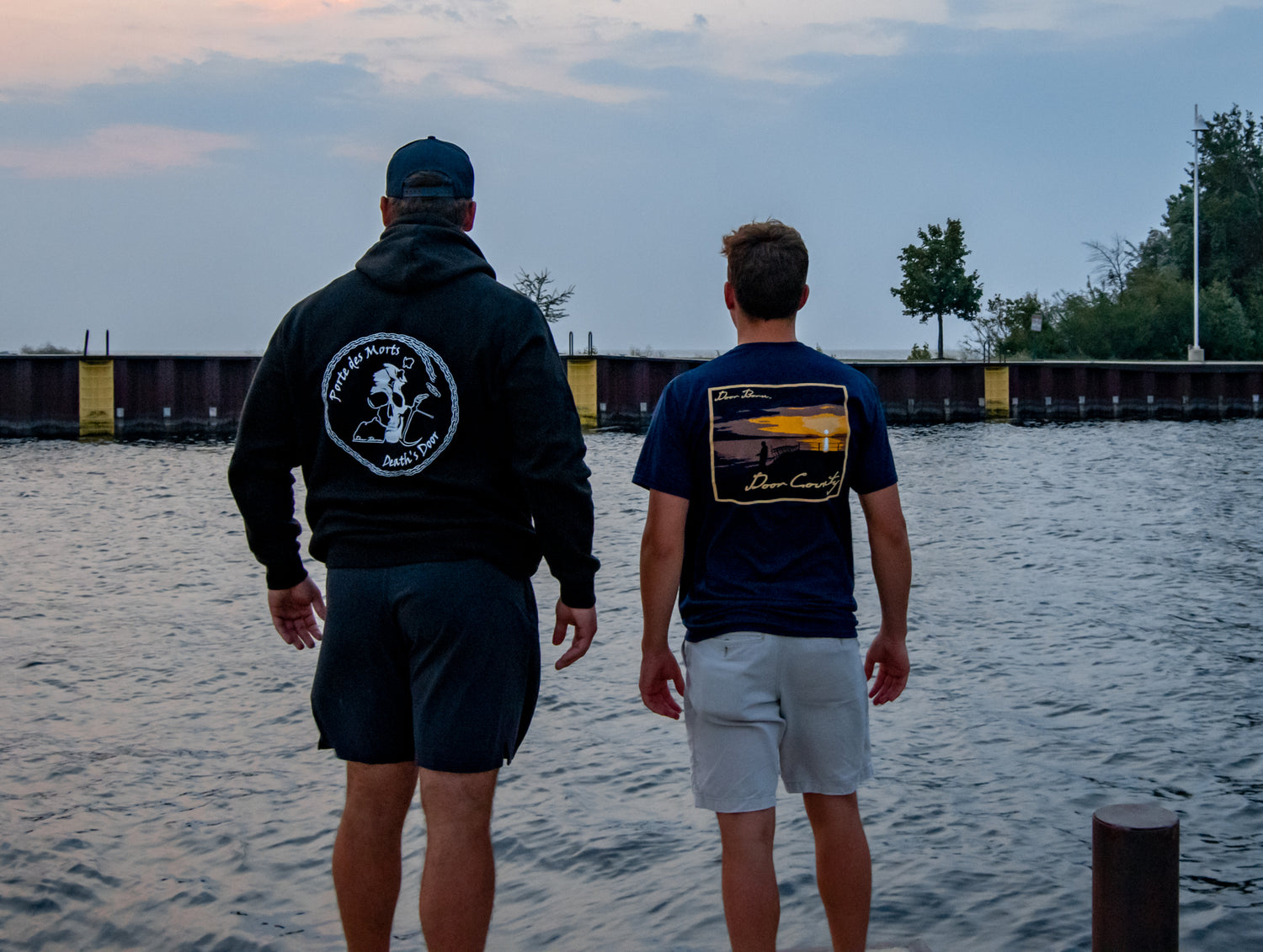 WHERE TO FIND US
Click the link below to find out where we sell our products at in-person events.

FIND US
WHY SHOP DOOR BORN?
ORIGINAL DOOR COUNTY DESIGNS

Are you sick of seeing unoriginal, mass produced, and unattractive Door County designs? We were too.

Door Born takes pride in the fact that all of our designs are created in-house and are completely original.
SUSTAINABILITY

Door Born is a 1% business, where 1% of sales are donated towards socially and environmentally sustainable programs within Door County.
DOOR COUNTY-BASED COMPANY

Door Born was created by locals and focuses on producing products that are attractive and affordable to both natives and visitors to Door County.
SUPPORT YOUNG ENTREPRENEURS

Door Born was created by recent college graduates Rex Meikle and Jacob Cater. Both Rex and Jake grew up in Door County and are working diligently to make Door Born a responsible, successful, and sustainable Door County business.